Walking with Purpose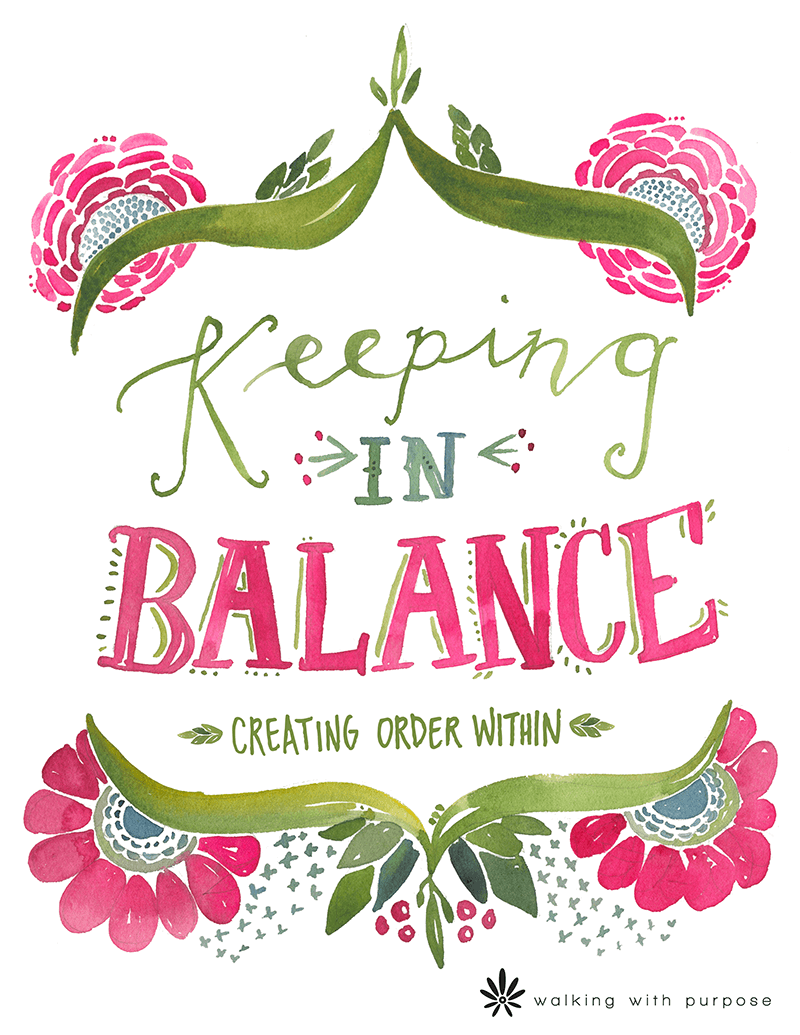 22-Week Fall Study: Keeping in Balance: Creating Order Within
Do you feel pulled in many directions? Do you find it hard to balance the demands placed on your time? Is it difficult to manage all the details thrown your way? God wants to support and help us so that we can be our best in every season of our lives.
Come along on a journey throughout Scripture as we discover the relevance of Old and New Testament wisdom to our daily challenges. Together, we'll explore biblical ideas for managing life's pace and pressure while living with calm and steadiness. Your lifestyle of health and holiness awaits.
SCHEDULE | September 12, 2018 - February 27, 2019
LOCATION: CHOOSE ONE
Wednesday evening session, 7:00 PM in the school cafeteria
Monday morning session, 9:30 AM in the Choir Room or Bride's Room of the church
MATERIALS
The Bible
Keeping in Balance: Creating Order Within, from Walking with Purpose
We will place an initial order for books by August 20, 2018. Please contact Cyndi Williams to order.
QUESTIONS OR INFORMATION
Cyndi Williams
614-860-9587 | cyndiw2000@yahoo.com
More about Walking with Purpose
Walking with Purpose is a women's Catholic Bible study. The program aims to bring women into a closer relationship with Christ. Personal study and small group discussions are held each week to link our everyday challenges with the solutions given to us through the teachings of Christ and the Catholic Church. We do take time off during the holidays. This program's content and small-group discussion format have been designed for women who are college-age and older. An important component of Walking with Purpose is to build Christ's community through regular engagement with each other, and so we ask that participants plan to attend a majority of the program's events. Learn more at walkingwithpurpose.com.